Power Door Products has been supplying door and gate operating equipment for over 50 years combined. Over the years, our product line has expanded to include many new and innovative products that integrate with older and newer operator systems. Power Door has relied on the expertise of our technical support engineers and sales teams to troubleshoot all aspects of the products we sell either by phone, email, web support or field consulting.
We carry a full line of accessories, parts and Access Control products that can integrate with any gate system or on its own. We will see your project from start to finish. In the beginning, our experts will custom design your project to fit the needs of your clients as well as the needs of any architectural or engineered specifications. We will advise on the project through the installation process and beyond. PDP offers many customization possibilities and our experts can create a well thought and engineered plan for your project.
Paul T. Cardillo,
President
Paul, a respected engineer and industry expert serves as President of Power Door Products. His expertise in the operator and access control industry has made him a sought after speaker and instructor of technical and integration technologies. After more than two decades of sales and technical assistance, he is a recognized industry authority. Paul has been instructing his clients on many aspects of safety, installation, sales and distribution in the access control industry. He is a graduate of Rensselaer Polytechnic Institute where he earned a B. S. in Mechanical Engineering.
Karen M. Cardillo
Executive Vice President
Karen is responsible for leading the finance, accounting, human resources and facilities functions at PDP and joined the company in 2006. Prior to joining PDP, Karen worked on Wall Street as a broker and trader in the currency, rate risk, mortgage and options markets. She began her career as an analyst at Dean Witter Reynolds Inc. evaluating risk in the saving and loan industry. Karen graduated from Providence College with a BS in Accounting.
Our team of sales and technical experts combine more than 30 years of experience in door and gate troubleshooting along with expertise in the most innovative access control products. Your questions will be answered promptly with a phone call and if we cannot help you over the phone, and in most cases we are available to help in the field. You will be satisfied with Power Door's prompt, courteous service.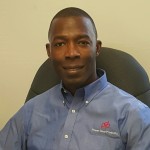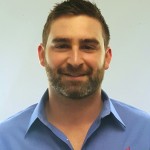 Technical Support Rohan


Repairs Mark
Tracking Orders, Invoice Copies Hillary
Accounting, Returns
Christine

Accounting@powerdoorproducts.com, Returns@powerdoorproducts.com